WE ARE THE BEST IN CYCLING BRANDS AND SERVICE.
As Atlanta's premiere bike shop, Fresh Bikes is raising the level of customer service standards and expectations for cyclists. We focus on top of the line customer service, offer entry-level and high-end boutique bikes sales, demo bikes, rental bikes, and we keep up with all bike service and maintenance. We are a certified Fox Racing Shox and Rock Shox Service Center and handle all levels of fork and shock rebuilds.
With more than 20 years of combined bike industry experience, we are well equipped, knowledgeable, and passionate about helping you purchase and service your bikes for years to come. The Fresh demo and rental programs allow you to test and try out products in the field under real riding conditions before making any purchase decision.

WE GIVE BACK TO OUR COMMUNITY TO ENCOURAGE HEALTHY LIFESTYLES THRU CYCLING.
WE GIVE BACK TO OUR VETERANS THROUGH MTB VETS
WHY WE RIDE
MTB Vets exists exclusively for our veterans. It's an honor and privilege to provide our veterans an outlet to seek health, happiness, and purpose through a mountain biking community of comrades. We ride – we thrive!

WHO WE ARE
We are veterans who understand the potential challenges of transitioning into and thriving within the civilian community – the lack of purpose, the flashbacks to dark days and memories of good days, the longing for brotherhood camaraderie, and the loss of identity. When you join the military, you join a big family; when you leave the military, it may feel like you've left your family ... which is uncomfortable and unnerving.

We understand because we've been there.

We want to help because we've lost brothers to the darkness of those challenges.

We know we can make a difference.

As proud veterans and enthusiastic mountain bikers, we firmly believe in 'trail therapy'. The trail challenges the body, stimulates the mind, and soothes the soul … and your riding companions become family. You belong.
HOW YOU CAN HELP
To reach and provide for as many veterans as possible, we need your help!! We graciously accept your donations of money, equipment, and/or time. Your donations help us provide not only our services, but also full equipment for riders in need.

Many thanks to our recent awesome contributors – we appreciate you!
Quality Bicycle Products (QBP) generously awards MTB Vets a $5000 Community Grant

JM Apparel donates 50% of its proceeds from their Memorial Day shirt sales

Scott Law Group provides pro-bono legal services

Eric Duncan provides graphic support
FOLLOW US ON SOCIAL MEDIA
Facebook
Instagram


MAKE A DONATION
To make a donation of money, time or equipment, please reach out via the link below. We would love to get your support to help take care of our veterans who are in need.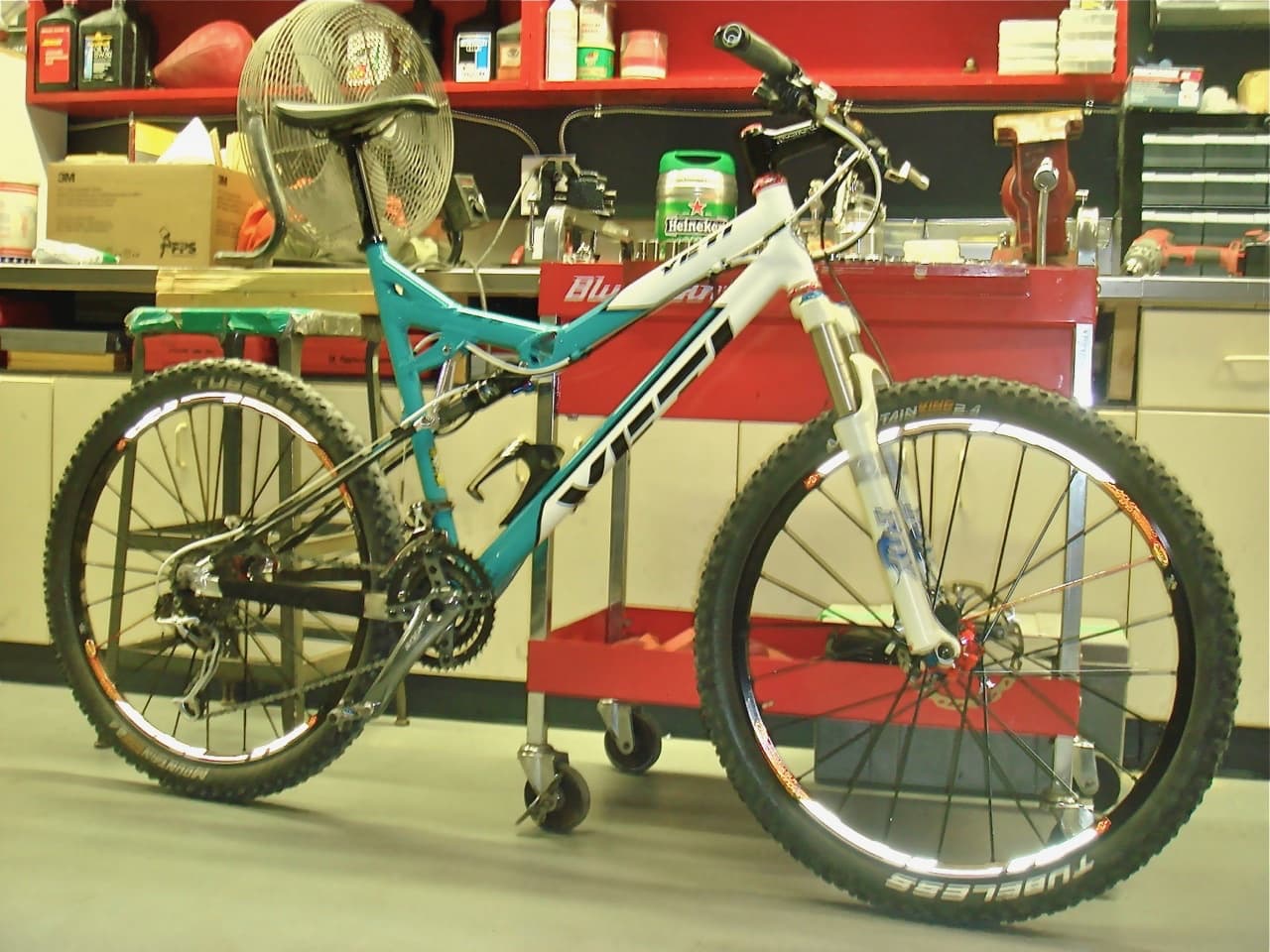 Fresh Bikes started in 2008 when Shawn returned from Colorado and his time with Yeti Cycles.
Shawn oversaw final quality control before bikes shipped from Colorado to shops across the globe.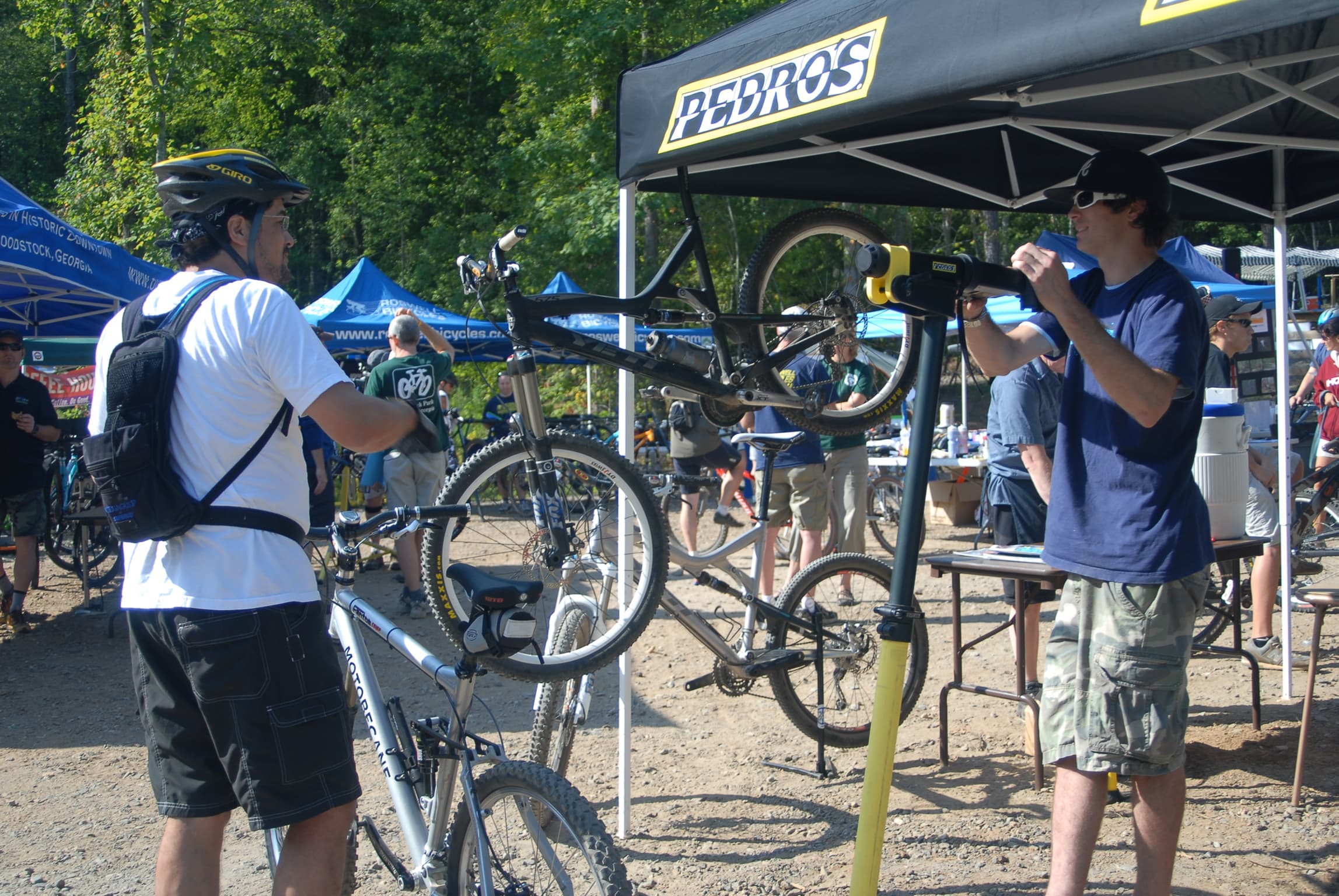 Starting small - Fresh Bike Service, Inc. began as a mobile bike service and demo operation out of Shawn's truck.
Setting up at local trail heads and offering free services at those trails Shawn was able to start spreading the word. Handing out business cards and booking appointments, offering neutral support at the Dirty Spokes and Chain Buster Racing XC Series, and helping support the
Cartersville DH Races.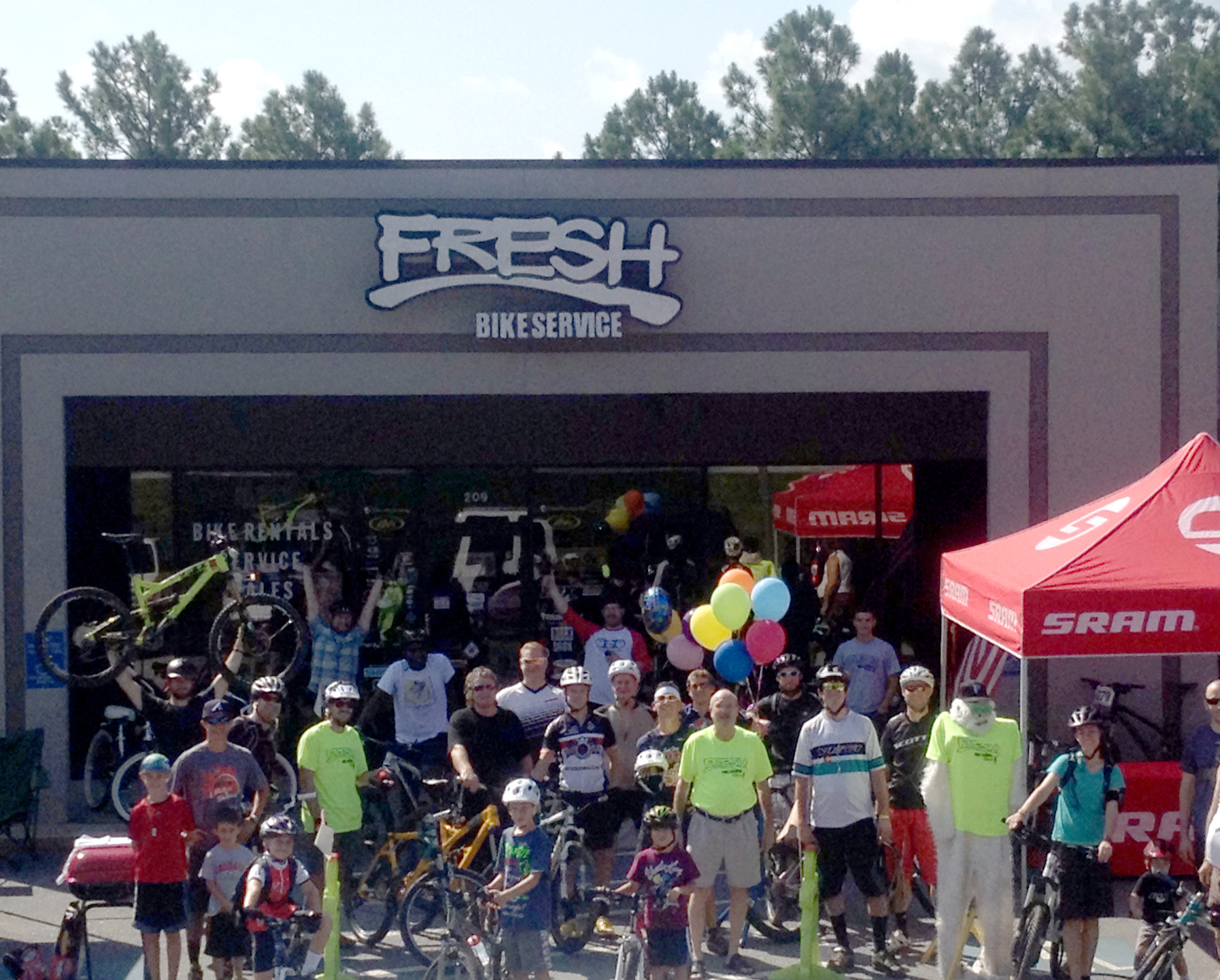 Fresh Bikes operated as a mobile business until 2011 when we were able to open our brick and mortar location in Roswell next to Big Creek Park Mountain Bike Trails.
We love our location to the park and our ability to host rides and demo/rent bikes. We love Big Creek Park and do what we can to support the park.
Shawn Brunner
Shawn Brunner is the owner of Fresh Bike Service, Inc. and handles the day-to-day operations and management. With over 18 years in the bike industry, Shawn has worked as an Assistant Operations Manager at Yeti Cycles – one of the top bike manufacturers in the world. He has published articles in cycling magazines and wrote several owners' manuals for Yeti Cycles. He has produced, directed, and starred in an instructional bicycle maintenance and repair DVD, "WRENCHED". He has also served as neutral support at the Dirty Spokes and Chain Buster Endurance Series, and served two years on the Board of Directors for RAMBO-SORBA.
Bill Langham
Retired Army First Sergeant Bill Langham served more than 22 years in the US Army, as an Airborne Ranger, Trainer, Mentor and Leader. Throughout his highly decorated career as a Non-Commissioned Officer, he conducted combat operations during Desert Shield/Desert Storm, Kosovo, Iraq, and Afghanistan.
Upon retirement, Bill transitioned to the private sector. He served and led High Threat Dignitary Protection Security (HTP) teams for a leading provider of mission support and integrated security services to government agencies and multinational corporations in high risk and complex environments across the globe. Returning stateside, Bill focused on delivering training and keynote addresses on leadership development, combining leadership principles with practical execution.
However, with transitioning into the civilian community, Bill found his identity slipping and his heart breaking with the loss of military friends by suicide. Mountain biking became his therapy and the mountain biking community his brotherhood.
Experiencing 'trail therapy' firsthand, Bill knows it can and will help other veterans and thus, founded MTB Vets. His lifelong commitment to serving our great country continues in this new journey with MTB Vets.
View Fresh Bikes in 360° by moving the photo above.
THE SHOP
The Fresh Bikes shop is located off of Old Alabama Road in the Holcomb Bridge Crossing shopping center. We are a couple hundred yards south of the Big Creek Park mountain bike trails and the Big Creek Greenway trail system. This allows us to ride, test and demo bikes, offering an unmatched experience for our customers.

We are also within riding distance of the Riverside/Azalea road biking areas and the City of Roswell's bike-friendly Mayor's Ride route.
THE FRESH LOCAL ADVANTAGE
All new bikes purchased from Fresh Bikes come with two years of Tune Ups.

That means you get three Free Tune Ups per year for two years. Real $110 Tune Ups at No Cost! $660 in Free Tune Ups to help protect your investment. Bikes purchased over $4000 receive three years of tune ups, or $990 in service.
We also install your basic parts on your Fresh Bike at No Labor Charge for two years, as long as the parts are purchased from Fresh Bikes (This covers the labor to install your cables, your brakes pads, tires, tubes, and grip installations).

Fresh Tune Ups Include:
• Wash and Degrease Bike and Drivetrain
• Adjust Brakes, Gears, Bottom Bracket, Hubs and Headset
• Lube Chain
• Lube Accessible Cables
• True Both Wheels
• Derailleur Hanger Adjustment

Buying local helps us support your local cycling community:

We achieve this through our Donation Bike Program, Supporting MTB Vets, sponsoring the RAMBO Quick Six Enduro Race at Big Creek mountain bike park, and other charity events throughout the year. We are active members of the Atlanta cycling community.